At Bebelac, we believe love and care can help when looking after your little ones. *Nutricia, over 120 years of expertise in early life nutrition and has been pioneering research to understand your baby's nutritional needs.
Bebelac Junior Growing Up Formula with Nutri 7-in-1 contains: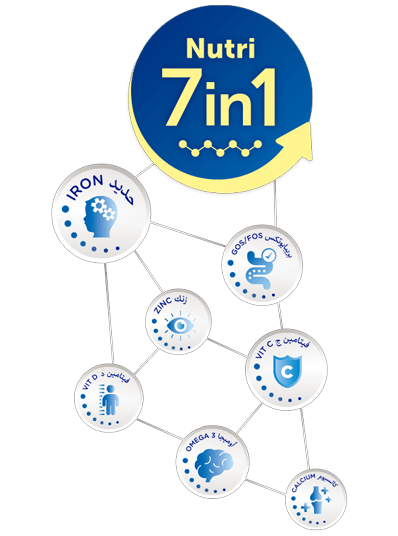 Features & Details
Original Bebelac Growing Up formula
BEBELAC offers complete nutrition for your child
Breastfeeding is best for babies.
Bebelac Junior 3 should be used only as part of child's total diet from age 1-3 years. Failure to follow preparation instructions carefully can be harmful to child's health. Never leave a child alone during feeding.